Wild Women Vacations & The Hedo Rockers
June 16, 2018 – June 23, 2018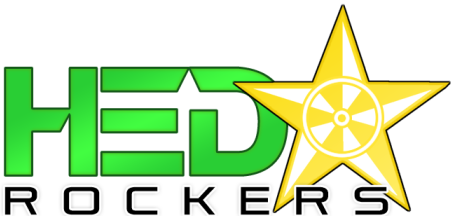 Wild Women Vacations Presents:
WILD WOMEN & THE HEDO ROCKERS
IT'S TIME TO GET WILD!
LET'S PARTY IN STYLE!
To Contact The Hedo Rockers Directly And Be A Part Of Their Facebook Group, Please Contact Bob:
KEYSTONE1101@ATT.NET
---
ITINERARY
(Subject to Change)
Saturday 10:00 –Main Bar. Informal Get Together. Theme: TBA
Sunday 6:00 – Piano Bar…PRIVATE…Meet and Greet Cocktail Party…Rude T-Shirt Themed.
Sunday 10:30 – PRIVATE…Lewd Pool…A Contest That Will Be Sure To Please All Who Participate.
Monday 3:00 – One Love Bar Crawl…Optional Off Property Excursion to 6 Local Bars…$30 – $40 p/p…Maximum 40 Guests
Tuesday 10:30 – Main Pool…"RAVE NIGHT UNDER THE STARS"…We Spare No Expense To Take This Weekly Resort Glo Party To A MUCH Higher Level. Theme Will Be Announced To Booked Guests Several Weeks Before Arrival, OR On The Hedo Rockers Secret Facebook Page. New Introduction To A WWV Classic Party. The Visual Effects Will Be Spectacular. It is Glo Glo And More Glo.
Wednesday 2:30 – 5:00 – PRIVATE…Individual Sybian Rides & Workshop By Ken, The Rope Master
Wednesday 11:00 – PRIVATE…First Of It's Kind At Hedonism II. A Themed Party That Promises To Be Unique And Overly Stimulating. Only Facebook Friends Of The Hedo Rockers Will Receive Notification Of The Theme And Location 1 Month Prior To Arrival.
Thursday 1:30 – 5:00 – Au Natural Pool…Last Person Standing Rockin Pool Party. It's Shoulder To Shoulder & ? To ?. Let The Shots Flow And The Games To Begin.
Friday 10:00 – "Light Up The Night" Lantern Release To Your Friends & Lovers
---
ALL Wild Women Guests Are Invited To all Parties Including Husbands and Boyfriends Attendance is Optional
JUNE 16 – JUNE 23 2018
***IMPORTANT***
Due To One Of Our New Private Events, We Are Expecting A Full House. Please Book Early.
Prices Are Per Person Per Night Based On Double Occupancy
GUESTS NOT BOOKED DIRECTLY WITH FIRST TRAVEL/WILD WOMEN VACATIONS AND WHO WISH TO JOIN OUR PRIVATE EVENTS WILL BE CHARGED $300
Hotel, unlimited food, drinks, water sports, taxes, tips, entertainment, invitations to all private parties. new transfer policy below.
You can travel for as many nights as you wish and extend before or after our events.
Remember, only wild women vacations/first travel guests will receive all access passes to our parties. no exceptions
MFF Threesomes sharing the same room add $125 per night for the single woman with purchase of ANY room category.
Ladies only special promotions 3 for the price of 2 & 4 for the price of 3
Garden View Clothing Optional: $183

Garden View Nude: $213

Ocean View Clothing Optional: $218

Ocean View Nude: $236 

Jacuzzi & Premium: Please Call for Pricing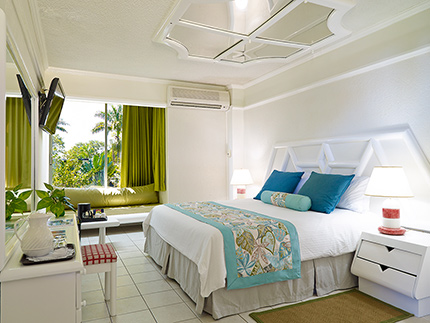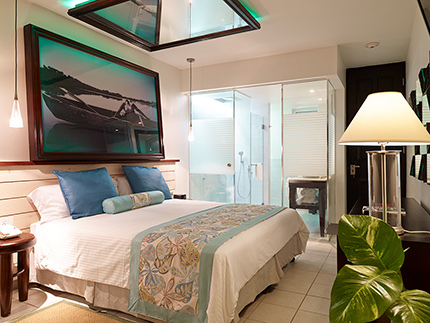 NEW TRANSFER POLICY
Transfers are NOT included in the resort package. Bus transfers exclusive to SunHoliday Tours…Booth #5
$78 round trip per couple reserving bus transfers prior to arrival in Jamaica to be paid by cash (USD) in Montego Bay.
$80 total each way with a private driver. two couples traveling together $40 per couple each way. three or more couples with a private van $35 per couple each way.
You may consider a combination of each option. for example, you can take a car to the resort with an approximate 50 minute to 1 hour transfer time to Hedonism ii. This can eliminate long lines and waiting for a large bus to fill before departing. returning to montego bay airport you can take the bus.
Arrange your own transfers upon arrival in Montego Bay after clearing customs.
NEW JAMAICAN NO SMOKING POLICY: No smoking of any kind in ALL Jamaican hotel rooms. Guests are subject to $250 USD fine if non-compliant.